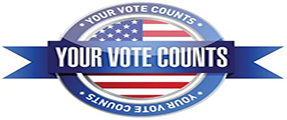 Super Tuesday has come and gone but the vote tallies of last night's races will have a lasting effect on the upcoming legislative session.
Ted Cruz secured a Texas-sized presidential primary win at 43.76%. Governor Greg Abbott, Lt. Governor Dan Patrick and several members of the Legislature have endorsed Cruz.
All of the incumbent Congressional members fended off primary challengers while three open seat Congressional races, CD 15, CD 18 and CD 19 head to run-off elections.
House Speaker Joe Straus, and his key Chairmen, Rep. Charlie Geren (R-Ft. Worth), Rep. Byron Cook (R-Corsicana), and Rep. Dan Flynn (R-Van), all pulled off victories in high-dollar primaries.
Republican challengers unseated four incumbent House members in this year's election cycle. Defeated in their party primary, Debbie Riddle (R-Tomball), Marsha Farney (R-Georgetown), Molly White (R-Belton) and Stuart Spitzer (R-Kaufman) will not return to the capitol building in 2017.
Sen. Jose Menendez (D-San Antonio) and Sen. Carlos Uresti (D-San Antonio) repelled democratic primary challengers and will hold on to their seats in the Senate.
Several state races continue into a run-off where the vote leader did not reach the necessary 50% +1. In the Senate, two seats are still up for grabs: Rep. Susan King and Dawn Buckingham will vie for Senate District 24 (formally Sen. Fraser), and Rep. Bryan Hughes and Rep. David Simpson will battle for Senate District 1 (formally Sen. Eltife) in Tyler.
In the House, ten races head to a run-off. Seven run-offs will not host an incumbent either because the incumbent has retired or is running for higher office. The remaining three run-off races showcase incumbents Wayne Smith (R-Baytown), Doug Miller (R-New Braunfels), and Ron Reynolds (D-Missouri City). Doug Miller currently sits as chairman of the Special Purpose District Committee, and Wayne Smith currently chairs the Licensing & Administrative Procedures Committee.
The open position of the Texas Railroad Commission heads to a run-off between Gary Gates and former State Representative Wayne Christian. All sitting Supreme Court Justices have also secured their current seats.
So be on the look out for two State Senate run-offs and 10 State House run-offs. The run-off election will be held MAY 24, 2016.