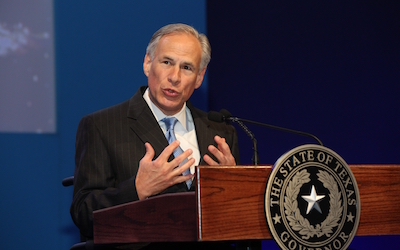 In early September, Governor Greg Abbott announced the Governor's Commission to Rebuild Texas, which will be led by Texas A&M University System Chancellor John Sharp. The Commission will oversee the response and relief effort between the state and local governments to ensure victims of the storm get everything they need as quickly as possible. The Commission will also be involved in the rebuilding process, focusing on restoring roads, bridges, schools and government buildings in affected communities. The duties of the Commission – already underway –  include:
Assisting local governmental entities and nonprofit organizations to assess and identify rebuilding needs and navigate state and federal resources available for the rebuilding effort;
Advocating for the interests of state and local government on matters related to disaster response;
Providing expertise and assistance to local governmental entities and nonprofit organizations throughout the rebuilding process; and
Establishing and operating a one-stop support center for local officials and other community leaders seeking information and assistance regarding efforts to rebuild public infrastructure.
In addition to the Governor and State and local leaders, the leadership of the Texas Senate and House have also been busy issuing multiple interim charges related to Hurricane Harvey efforts. Lt. Governor Dan Patrick issued several interim charges in response to relief efforts, including:
Making recommendations on how to move forward with water infrastructure projects in the State Water Plan that will help mitigate floods through flood control, diversion, and storage projects;
Evaluating plans for a possible third reservoir in addition to Addicks and Barker to control and alleviate additional flooding in the region;
Examining state mortgage requirements regarding the notification of homebuyers on their need for flood insurance in flood plains and flood pool areas and making recommendations on how to better inform consumers;
Examining the crisis management response of the Texas Education Agency (TEA) and identifying changes to the Education Code that would expedite the state response to school districts and public charter schools in the aftermath of any disaster;
Reviewing options to expedite debris removal, including cutting unnecessary regulation and streamlining the process and
Reporting on existing disaster training opportunities available for local officials and making recommendations for training programs that equip them to efficiently interact with state and federal agencies during times of disaster.
On the other side of the rotunda, Speaker Joe Straus also announced several interim charges, including:
Examining the use of federal funds by state agencies responding to the effects of Harvey and identifying opportunities to maximize the use of federal funds to reduce the impact of future natural disasters;
Determining, to the extent possible, the scope of financial losses, including facilities, that resulted from Harvey;
Recommending any measures needed at the state level to prevent unintended punitive consequences to both students and districts in the state accountability system as a result of Harvey and its aftermath;
Determining the role of regional entities in developing projects to control flooding, both through new infrastructure and enhancing existing infrastructure; and
Inspecting the response of public entities that own or operate dams to large scale rain events, including how such entities make decisions regarding dam and reservoir operations, coordinate with state and local emergency management officials, and communicate with the public.
In response to the above mentioned interim charges, several legislative committees have scheduled hearings or have already met:
The House Appropriations Committee met on Monday, October 2nd, 2017 to examine the use of federal funds by state agencies responding to the effects of Hurricane Harvey and identify opportunities to maximize the use of federal funds to reduce the impact of future natural disasters. On Monday, the Texas Division of Emergency Management, an agency within the Texas Department of Public Safety, noted Harvey generated 30 million cubic yards of debris. For comparison, Hurricane Rita generated 8 million cubic yards of debris.
The House Natural Resources Committee will meet at 10:00 a.m. today, Wednesday, October 4th, 2017 in Room 371 of the George R. Brown Convention Center, 1001 Avenida De Las Americas in Houston to take up its interim charge to examine the following issues within the committee's jurisdiction regarding Harvey and flooding in general.
The Senate Finance Committee will meet at 10:00 a.m. Tuesday, October 24, 2017 in E1.036 of the capitol extension to hear invited testimony on its interim charges to maximize the use of federal funds to ensure the efficient use of state funds.
Lastly, the Senate State Affairs Committee will meet at 9:00 a.m. Wednesday, October 25, 2017 in the Senate Chamber to take up its interim charges to review the interaction between federal, state, and local agencies in charge of responding to natural disasters.
The Texas Lobby Group will keep you apprised of developments related to the Hurricane Harvey relief efforts. If you have a specific need or question related to the hurricane, please let us know.