Texas Lobbyist News: 2012 Elections Marked By Questions of Resident Eligibility
The following news digest is offered for Texas lobbyists, Texas political consultants, Texas Government agents, and other interested parties. The basic information from this article was taken from Capitol Inside. You must have a subscription to read Capitol Inside. Click here for subscription information.
A number of politicians across our state have found themselves facing some unique challenges following the finalization of the 2011 redistricting. Setting aside the usual complaints of gerrymandering, there is another issue that is proving to be difficult for some politicians.
Establishing residency in the new districts can be a challenge. Texas legislators must be residents of Texas for two years and residents in their district for at least one year. With district lines changing, a lot of legislators are working hard to qualify.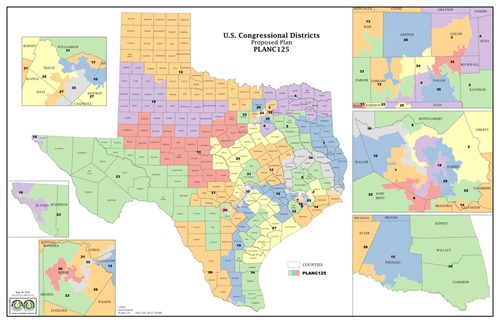 Republican house hopeful Ryan Sitton, for example, has purchased a home in Friendswood, but construction and closing took longer than expected. His children have been accepted into the schools in their new district and are attending. Nonetheless, his opponent has made this an issue.
"The contracts were signed to start this process on May 4, 2010, over two years ago. Since we had established residency, the Friendswood School District allowed our children to enroll in school, and my daughter just finished her second year at Westwood Elementary. Our house is nearly complete, and we hope to be move in soon…While we are waiting for the house to be completed, we are staying in a house that is 10 houses down the street, in the same neighborhood."
A number of Texas candidates are facing similar issues and accusations, forcing them to devote a fair amount of energy and expense to both establishing a legally correct residency and answering charges from opponents regarding this issue. Historically, technical issues of residency are generally forgotten and easily overcome by candidates.
It is possible that in a close election, this somewhat obscure issue could become a game changer.
Sec. 6. QUALIFICATIONS OF SENATORS. No person shall be a Senator, unless he be a citizen of the United States, and, at the time of his election a qualified voter of this State, and shall have been a resident of this State five years next preceding his election, and the last year thereof a resident of the district for which he shall be chosen, and shall have attained the age of twenty-six years.
(Amended Nov. 2, 1999.) (TEMPORARY TRANSITION PROVISIONS for Sec. 6: See Appendix, Note 1.)