Texas Political Update
Texas Lobbyist News: Texas Hotel and Lodging Association
The following is an update published by the Texas Lobby Group for one of our clients. We offer this article for all Texas lobbyists, government consultants, and interested political activists.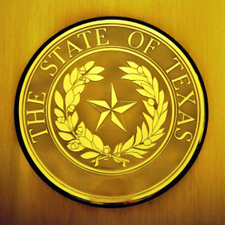 Texas Political Primary Date
Finally, we have a date. The Texas political primaries will be on May 29, just in time for the kickoff of travel season.
Redistricting, normally completed by the Texas Legislature every ten years, has been running its way through the court system since the Legislative Session that ended in June 2011. All eyes and ears at the capitol have been on this issue throughout the summer, fall, and winter. Finally, the districts are drawn, the candidates are filed, and campaign season is officially underway!
What does this mean for the Texas and Hotel Lodging Association? A few things:
First, the redrawing of the district lines means that there will be numerous retirements.
In the House, 30 members (one-fifth of the House) are retiring or running for another office. A lot of seniority and knowledge will leave the Lege when these members move on. Also of note, we will see ten House District rematches this time around. A total of 10 House Members who lost in 2010 have filed to return (Merritt, Herrero, Gonzalez-Toureilles, Jones, D., Olivo, Pierson, Chris Turner, Miklos, Kent, and Edwards). On the Senate side, Texas Tourism Caucus Chair and Champion Senator Jeff Wentworth (R-San Antonio) faces a tough primary race.
Additionally, the redistricting delay means this election cycle will be held later in the year than normally held.
Normally, Texas gets to vote on Super Tuesday, the Second Tuesday in March. That day has come and gone. The later primary date could affect those who travel and who plan to vote in the summer (i.e. early voting, runoffs, voting by mail).
Finally, the new districts mean that this campaign season is going to be really expensive. If you have not contributed to the HotelPAC, please click here.
Additionally, when the Session rolls around there will be a lot of opportunity and need for our industry to educate new members of the Legislature about our industry and the benefits of tourism to the State of Texas.
KEY ELECTION DATES
PRIMARY ELECTION
Deadline to register to vote: April 30
Early voting period: May 14 – May 25
Deadline to request ballot by mail: May 22
Primary elections: May 29
GENERAL ELECTION
Deadline to register to vote: October 9
Early voting period: October 22 – November 2
Deadline to request ballot by mail: October 30
General election: November 6
On the Legislative front, Interim Committees in both the House and Senate are beginning to hold hearings on issues facing lawmakers during the next Legislative Session. (You can go to www.capitol.state.tx.us to check out all upcoming hearings and committee charges).
Because the Legislature only meets every other year for 140 days, the work begins now. Additionally, budget discussions are underway for the next legislative session. The budget, after last Session's incredible amount of cuts, is still under the microscope. Medicaid costs are over-running state government, while education advocates are suing the State of Texas saying the state isn't putting enough money into education. On the other side of the coin, Texas tax collections are up and we have once again created more new jobs than any other state.
On the budget debate, as always, some think more cuts are necessary and others in the capitol are advocating restoring cuts from last time around. We are busy as usual, keeping our eyes on the tourism funding.
The good news – for now – is that the Texas economy is producing. Texas Comptroller Susan Combs announced just a few weeks ago that state sales tax revenue in February was $2.01 billion, up 14.8 percent compared to February 2011. "Sales tax revenue in all major industries was up, indicating growth in both business and consumer spending" Combs said. "Rapid growth in tax collections continued from oil and natural gas sectors, while revenue from retail trade, restaurants and telecommunications was also up significantly." State hotel tax revenue was $30 million in March 2012, up 5 percent compared to March 2011. We'll take that good news for now.