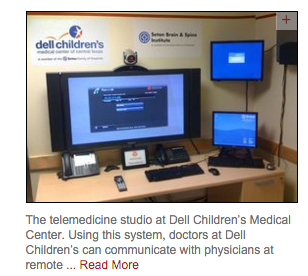 GALVESTON —
University of Texas System regents are expected on Thursday to tap the system's endowment for $45.8 million to underwrite three high-priority initiatives, including creating a statewide telemedicine network that would allow patients in rural areas to get specialty care without driving hundreds of miles.
The Board of Regents, meeting in Galveston, is also poised to approve spending intended to boost research at four universities, as well as to recruit and retain outstanding faculty members at all 14 health and academic campuses.
The three initiatives are among the top priorities of system Chancellor Bill McRaven, which makes it all but certain that the board will grant approval during its meeting at the UT Medical Branch in Galveston. The initiatives would be underwritten by the Permanent University Fund, a multibillion-dollar higher education endowment overseen by the board.
The proposed UT System Virtual Health Network would be seeded with $10.8 million in endowment proceeds over four years for equipment and technical support. It would build on the system's existing telemedicine capabilities for providing specialty care through advanced video conferencing. UTMB physicians have practiced telemedicine for more than 20 years, delivering health services remotely to Texas prison inmates, offshore oil workers, researchers in Antarctica and others. UTMB has logged an annual average of 99,000 physician-to-patient telemedicine encounters in recent years.