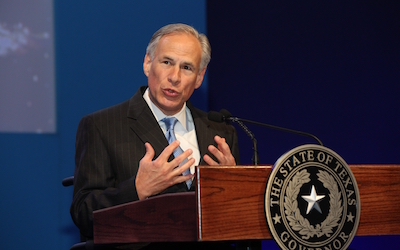 This week Governor Abbott announced several top-level staff changes. Abbott's current Chief of Staff, Daniel Hodge, is entering the private sector and will be replaced by Luis Saenz. Mr. Saenz previously worked as Governor Abbott's Appointments Director and before that worked in Governor Rick Perry's administration. In his announcement, Governor Abbott praised his outgoing staff for their efforts during the recent Legislative Session and in their handling of Hurricane Harvey relief efforts.
Other notable staff changes include:
Naming Lieutenant Governor Dan Patrick's former Senior Advisor and longtime Texas Senate Parliamentarian, Walter Fisher, as the Governor's Legislative Director (Mr. Fisher was a founding member of the Texas Capitol Group with the Texas Lobby Group);
Appointing John Colyandro as Governor Abbott's Senior Advisor and Policy Director (Mr. Colyandro is the former Executive Director of the Texas Conservative Coalition Research Institute (TCCRI));
Naming Peggy Venable (former director of the Texas division of Americans for Prosperity – an advocacy group promoting small government and low taxes) as Governor Abbott's Appointments Director;
Adding former State Senator Tommy Williams to his fiscal policy team (Mr. Williams is the former Chairman of the Texas Senate Finance Committee and current Vice-Chancellor for Federal and State Relations for the Texas A&M University System); and
Naming Sarah Hicks (former Assistant Vice Chancellor and Director of State Relations at the Texas A&M University System and previous aide to Senator Tommy Williams in his position as Chairman of the Texas Senate Finance Committee) as the Governor's Budget Director.
Governor Abbott also announced Reed Clay (Abbott's current Deputy Chief of Staff) will serve as Governor Abbott's Counselor and will head the newly created Chief Operations Office in his administration. The Chief Operations Office will be responsible for monitoring Hurricane Harvey relief efforts and streamlining operations in all of Texas' agencies. Steven Albright, Abbott's current Budget Director will take over as the Governor's Senior Policy Advisor for State Operations. Mr. Albright will oversee all of the agencies under the purview of the executive branch of Texas. The final move in Abbott's staff – Matt Hirsch, (Governor Abbott's current Communications Director) will assume Governor Abbott's Deputy Chief of Staff position.
The official announcement can be found 
here
.