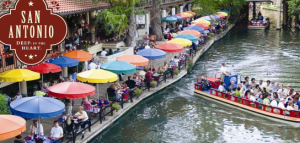 A question has been raised as to whether the proposed public/private partnership for the San Antonio Convention & Visitors Bureau would affect the "transparency" of its operations. For example, Express-News editorial columnist Josh Brodesky suggested that such a partnership would lead to a "definite loss in openness and oversight."
On the contrary, as a recipient of hotel tax dollars, Texas' open records laws will apply in exactly the same manner to CVB records, regardless of whether the CVB is an independent organization or if the CVB remains a city department. In either case, state law gives the public and the media the same level of legal access to CVB records.
It is also important to note that the proposal for the CVB envisions that its board would include city staff as well as representatives from the mayor's office and City Council. These representatives will help oversee the engagement, partnership and transparency of CVB operations, and ensure consistent branding and authenticity of the city's identity. Further, the management agreement would, like all other similarly organized CVBs, require regular reports to the City Council and public on the metrics and performance results from the use of the hotel occupancy tax.
Brodesky also cited his concern that there would be a need for additional public tax dollars to support the new proposed format for the CVB. The reality is that whether under the current or proposed format for the CVB, no funding is provided from city property tax, city sales tax or from any other city general fund. CVB operations are and will continue to be funded completely by the local hotel occupancy tax and some incidental revenue from the Visitors Center. And under state law, hotel occupancy tax funds can only be used to promote tourism and hotel and convention activity. Accordingly, the use of hotel tax funds would have no impact on city programs or the general city budget.  Read the full article here.