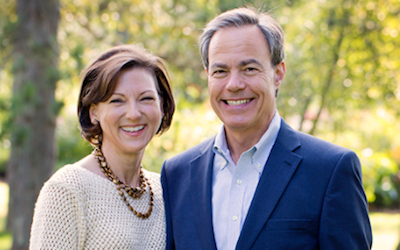 This morning, Texas Speaker of the House Joe Straus announced he will not seek re-election next year to the Texas House – thus giving up his role as Speaker of the Texas House of Representatives. Despite a number of retirements in the House, it was predicted that Straus would remain Speaker during the next Legislative Session. However, his announcement today ensures a new Speaker will be elected to preside over the 86th Legislative Session, in January 2019.
"I believe that in a representative democracy, those who serve in public office should do so for a time, not for a lifetime. And so I want you to know that my family and I have decided that I will not run for re-election next year," Straus said in a campaign email. "My time as a State Representative and as Speaker will end at the conclusion of my current term."
At least two Republicans to date have announced a run for Speaker. Representative Phil King announced a month ago. Today, following Speaker Straus' announcement, House Appropriations Chairman John Zerwas announced a run.
We expect many more developments on this throughout the coming 18 months when a new speaker will be selected.
Read the Speaker's entire announcement here:
https://www.facebook.com/SpeakerJoeStraus/posts/1436005296454196