Governor Perry Appoints Kyle Janek and Chris Traylor to Texas Health and Human Services Commission.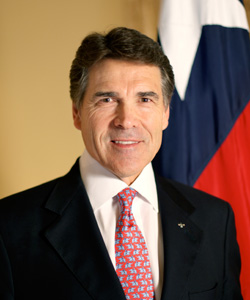 The following announcement appeared on the Governor of Texas' official website. The Texas Lobby Group is posting this announcement as a public service for Texas lobbyists, government consultants, elected officials, and other interested parties.
After the Supreme Court's decision to uphold the Affordable Care Act, the press has been filled with stories about the ramifications of the decision. Across the country, people have taken note of Governor Rick Perry's opposition to the legislation and his commitment to opposing the enactment of several of its key
components.
In preparation for upcoming changes, Governor Perry has announced the appointment of two new leaders for the Texas Health and Human Services Commission (HHSC). Dr. Kyle Janek, a board certified anesthesiologist, will serve as executive commissioner and Chris Traylor will serve as chief deputy commissioner. Janek has a history serving the medical community and serving in the Texas legislature. Traylor has held positions of leadership within various departments in the HHSC.
"Texas, like the rest of the country, is headed into a period of the most significant changes in health care in our history," Gov. Perry said. "This new leadership team, with Kyle and Chris at the helm, combines unparalleled experience and expertise to ensure Texans continue to have access to the health care they need while implementing fiscal policies that are mindful it's taxpayer money they are spending."
To read more about the appointments, click here.