Texas Political News: Rick Perry Announces He Will Not Seek Re-election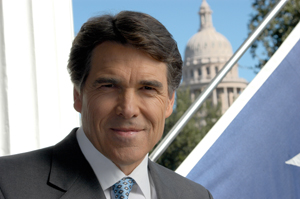 Today, Rick Perry, the longest serving Governor of Texas announced that he will not seek re-election.  Surrounded by his family and numerous former staffers, Governor Perry made the announcement from San Antonio today.
"I remain excited about the future, and the challenges ahead, but the time has come to pass on the mantle of leadership".

" It has been an improbable journey that has taken me from a farm in a place called Paint Creek to the Texas Governor's Office. Each day has been an honor, serving the most dynamic, optimistic and independent people on the face of the earth."
He also pledged to continue his hard work on behalf of Texans over the next year and a half.
"I will spend the next 18 months working to create more Texas jobs, opportunity and innovation. I will work to actively lead this great state. And I will also pray, reflect and work to determine my own future path."
For his announcement in it's entirity, you can view his remarks here: